Bistronomic restaurant in Carnac
heading for the cairn and its oceanic flavours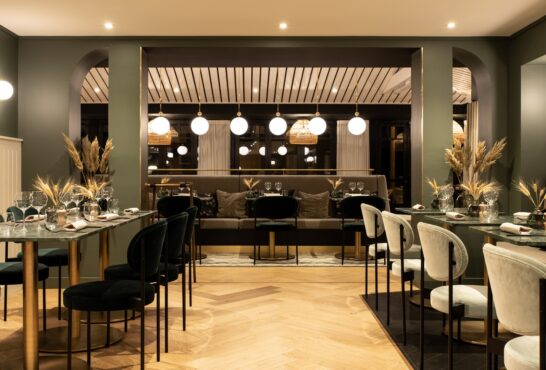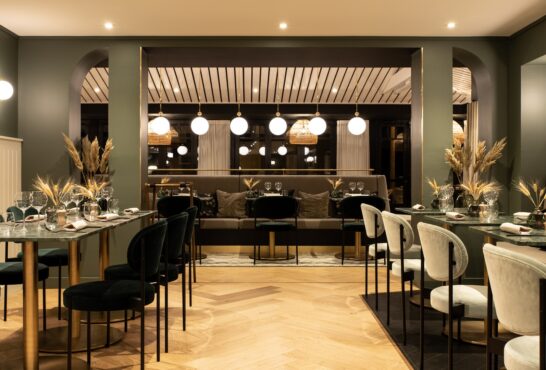 Seaside spirit and bistronomic cuisine
Welcome to Carnac, a stone's throw from the Grande Plage. In a decor that subtly combines Art Deco and a "seaside" spirit, the world of bistronomy is invited into our restaurant, Le Cairn, for the greatest pleasure of your taste buds and your eyes!
Sharing, simplicity and authenticity are the key words of the experience we offer at the Cairn... no fuss here, the truth is in the plate. It is beautiful, good and generous, quite simply.
In the dining room, the team makes life both elegant and relaxed by welcoming you with warmth and enthusiasm... good humour is a must!
During the summer months, the restaurant's terraces are open to you so that you don't miss out on the excitement of Carnac.
Practical information
The Cairn is open for dinner service only.
Closed on Sundays and Mondays.
Service from 7.30 pm to 9.30 pm.
Brunch every Sunday from 12:00 to 15:00.

Finger Food available every day from 3pm to 9pm.
Privatisation possible on request.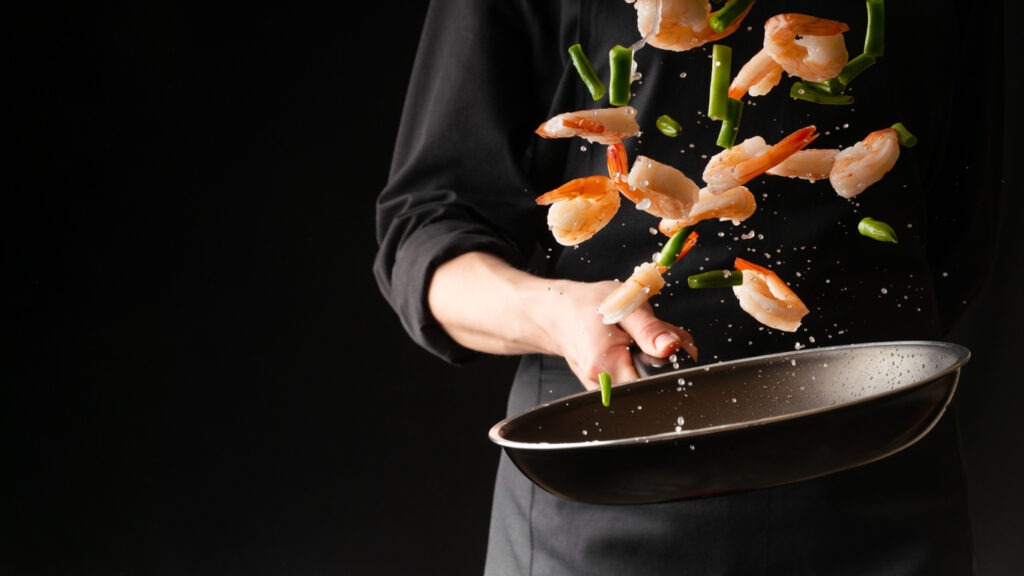 A passion for taste and product
The Chef and his team create original and imaginative bistronomic cuisine, in which the quality of the produce remains the key to the success of the dishes.
Discover our menus & cards
Currently at the Cairn...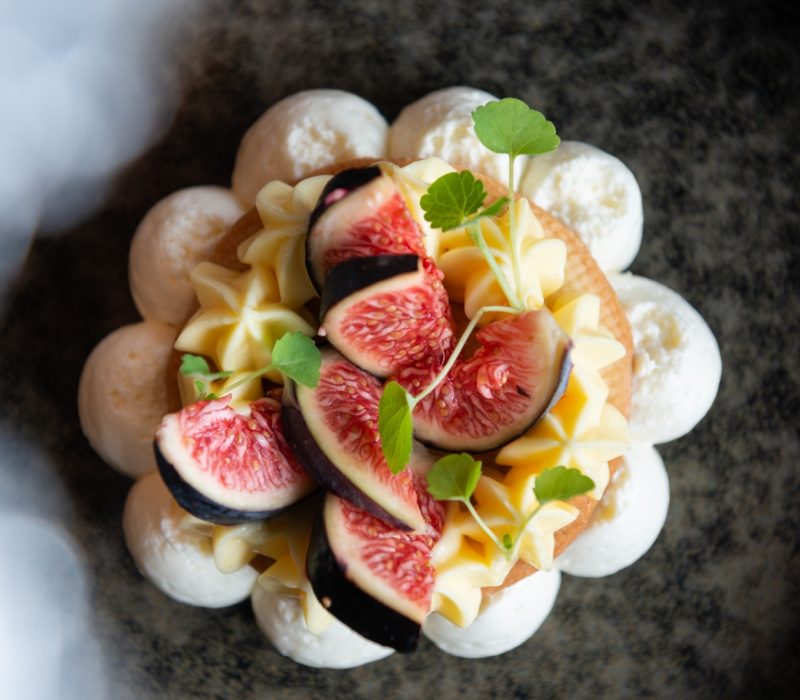 THE CREATION OF THE DAY IN 3 WAVES

43 €
SEARED RED MULLET FROM A SMALL BOAT, SPAGHETTI SQUASH & MOJO SAUCE

19 €

CREAMED SMOKED CORN, PERFECT EGG & KALE

16 €

SMOKED BZH BEEF FILLET TARTARE, SNACKEE SUCRINE & HERRING ROE

22 €

RED TUNA FROM OUR COASTS LIKE GRAVLAX, AJO BLANCO, GRAPES & LIVECHE OIL

24 €
SEA BREAM FROM LA TRINITE, BRAISED RED CABBAGE, CELERIAC SALAD & SEAWEED BUTTER

38 €

BLUE LOBSTER RISOTTO & SEASIDE GATHERING

32 €

SMOKED BZH BEEF FILLET TARTARE, SNACKEE SUCRINE & PONT-NEUF APPLES

34 €

FILET MIGNON OF PIG FROM BRITTANY RAISED ON STRAW, LANDES CLOVE & SQUASH

39 €
Chic and relaxed atmosphere
Enjoy the intimate and cosy atmosphere of the bar to sip a creative cocktail or a good glass of wine. A good moment of relaxation to share!